Service Areas
At 911 Restoration of Tri-Cities, we're fully committed to bringing your property back to its original state following water damage. We understand that every situation is unique, which is why we go the extra mile to thoroughly evaluate and restore every aspect of your home. 
You can count on us to provide quality and effective solutions for:
When you're in need of property restoration services, don't settle for anything less than the best. Choose 911 Restoration of Tri-Cities for reliable, high-quality solutions. For immediate assistance or more information, call us at (989) 248-7593 or visit our corporate site. With 911 Restoration of Tri-Cities, your property is in expert hands.
Flooding or Water Damage? Call Us Today 📞(989) 248-7593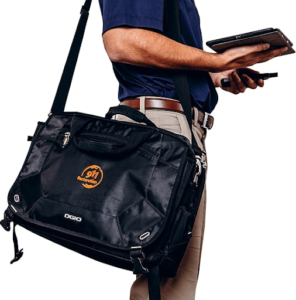 Rapid Response Water Removal Services Available 24/7
When water damage occurs, time is of the essence. Delay can exacerbate the issue, leading to more extensive damage and costlier repairs. That's why 911 Restoration of Tri-Cities offers rapid response water removal services available 24/7. Our teams are always on standby, ready to arrive at your property and begin the water extraction process as soon as possible. With state-of-the-art equipment and years of experience, we work efficiently to mitigate the damage and set your property on the path to full restoration.
Quick Arrival Time – Prompt Response to Any Water Emergency
One of the pillars of effective water damage restoration is the speed of response, and that's where 911 Restoration of Tri-Cities shines. Our commitment to quick arrival times ensures that help is on the way as soon as you make that call. Armed with the necessary tools and equipment, our team is geared to tackle any water emergency you may be facing. Whether it's a burst pipe, flood, or any other water-related disaster, you can count on us for a prompt and professional response.
Restoration Experts Certified by IICRC
Quality and expertise are non-negotiable when it comes to property restoration. At 911 Restoration of Tri-Cities, our team consists of restoration experts who are certified by the Institute of Inspection, Cleaning and Restoration Certification (IICRC). This certification ensures that we adhere to the highest industry standards for water damage restoration, employing best practices that are safe, effective, and reliable. When you choose 911 Restoration of Tri-Cities, you're opting for quality service backed by proven expertise.
Our Step-by-Step Water Damage Restoration Process
Emergency First Contact
The first step in the restoration process begins with your call to our 24/7 emergency hotline. At 911 Restoration of Tri-Cities, we understand that water damage can occur at any time, often without warning. Our customer service team is trained to handle emergencies and will guide you through the immediate steps you can take to minimize damage, while dispatching our restoration experts to your location as quickly as possible.
Initial Damage Inspection And Assessment
Once our team arrives on-site, the next step involves a thorough inspection and assessment of the water damage. Using specialized equipment, we evaluate the extent of the damage, identifying the type of water involved and planning the most effective course of action for water extraction and restoration. This stage is crucial for tailoring a restoration plan that addresses your property's specific needs.
Water Extraction/ Water Cleanup And Removal
Following the assessment, we initiate the water extraction process. Utilizing industrial-grade pumps and vacuums, our team works diligently to remove all standing water from the affected areas. 
Drying and Dehumidification
After the extraction of water, the focus shifts to drying and dehumidifying the affected areas. Even after visible water is removed, excess moisture can linger in walls, floors, and furniture. We use advanced drying equipment and dehumidifiers to thoroughly remove this residual moisture, thus mitigating the risk of mold growth and additional structural damage.
Sanitizing And Cleaning
The next step in the process involves sanitizing and cleaning the areas affected by water damage. At 911 Restoration of Tri-Cities, we use EPA-approved disinfectants and cleaning agents to eliminate potential bacterial and mold threats. This phase ensures that your home is not just dry but also safe and hygienic, ready for the final stages of restoration.
Final Restoration
The concluding step is the full restoration of your property to its pre-damage condition. This could involve minor repairs like replacing damaged drywall or more extensive work like restoring entire rooms affected by the water damage.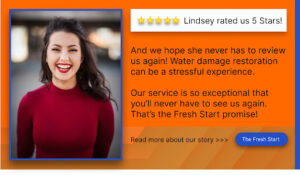 Effective Communication During Your Water Damage Crisis
In times of water damage crises, effective communication becomes essential to both alleviate stress and ensure that the restoration process goes smoothly. At 911 Restoration of Tri-Cities, we prioritize transparent and consistent communication from the moment you make the first emergency call until the final stage of restoration is complete. Our team will keep you updated on every aspect of the process, including assessments, plans of action, and any modifications that might be necessary based on the evolving situation.
Being well-informed provides you with a sense of control during what can be a highly stressful time. Our approach to communication is geared towards making the restoration process as understandable and straightforward as possible for you. 
Your Reliable Choice for Water Damage Restoration Services
When you're facing water damage in Saginaw, Midland, Bay City, Alger, or Freeland, you need a reliable and trustworthy service provider to get your property back to its original condition. 911 Restoration is your go-to choice for comprehensive water damage restoration services. From immediate water extraction to final property restoration, our IICRC-certified team is equipped to handle all aspects of water damage recovery. Our localized service ensures that we're familiar with the unique needs and challenges of each of these service areas, enabling us to offer solutions that are both efficient and effective.
Not only do we provide top-notch restoration services, but we also emphasize great communication and quality service throughout the entire process. 
For all your water damage restoration needs, you can trust the expertise and commitment of 911 Restoration. Our IICRC-certified professionals are dedicated to providing great communication and quality service at every stage of the restoration process. When disaster strikes, don't hesitate. Call us at (989) 248-7593 for immediate assistance and let us help you get your property—and your life—back on track.
Locally-Owned Restoration Franchise Company
At 911 Restoration of Tri-Cities, we take great pride in being a locally-owned and operated franchise, backed by a nationwide network of locations. Being part of the community gives us unique insights into the specific restoration needs of the area, allowing us to offer tailored solutions. Our local ownership ensures a personalized approach, while our affiliation with a restoration franchise business provides us with the resources and expertise to handle any restoration challenge effectively.
We are proud to serve our local communities:
911 Restoration of Tri-Cities is located at 3364 S Reese Rd Frankenmuth, MI 48734, so give us a call 24 hours a day at (989) 248-7593.