Water Damage and Mold Removal in Saginaw
Few experiences are as gut-wrenching as a midnight pipe burst, flooded basement, or sewage backup. But if you own a commercial or residential property in Saginaw, you can rest easy. 911 Restoration of Tri-Cities provides emergency water damage restoration 24/7, every day of the year. Whether it's a flooded basement or sewage-contaminated office, you can call us and we'll be there in 45 minutes or less. That's not a slogan. It's a guarantee.
Our certified technicians consider it a privilege to provide mold remediation and water damage restoration in Saginaw. To the entire flood cleanup staff at 911 Restoration, our customers are our neighbors above all else. They deserve our full attention and best service. And that is exactly what you can expect.
Your dedicated wat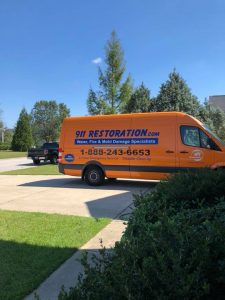 er damage restoration crew takes care of everything you need to recover from your pipe burst, storm damage, or other disaster. These IICRC certified experts have mastered every aspect of property restoration and mold remediation. With one call to 911 Restoration, you receive everything from water removal to drywall replacement to mold removal and prevention.
Along the way, our flood cleanup techs bend over backwards to keep you informed and assured. You always know what they're doing and why. We also make sure you know what to expect in terms of flood cleanup costs by providing a free insurance consultation. We work with all types of insurance and communicate with you so you know which services your provider covers. You can even depend on the guidance of a staff member for loss itemization and filing a claim after your pipe burst.
911 Restoration is more than a water clean up service. We provide comprehensive home and business restoration, making your property brand new again. We also give you immediate peace of mind. With 911 Restoration of Tri-Cities, you're never alone.
Call today for flood cleanup and mold remediation in Saginaw.
Speedy Water Damage Repair
You can't plan for a pipe burst, washer machine flood, sewage backup, or any other water incident. Water damage happens out of nowhere, and when it strikes, you need help immediately.
That's why our water damage restoration experts move at lighting speed to dry out your property and minimize destruction. Whether you call at 2:00 a.m. or noon, experts are on the scene in no more than 45 minutes.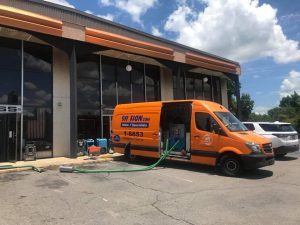 When the flood cleanup crew arrives, they pack out and store any items that could be harmed during water damage restoration. They take care of any urgent needs such as boarding up, water removal, storm or roof repair, leak detection, and sewage extraction. Once they've removed all water from your property, they bring in professional fans to dry out the structure.
Thorough drying is especially important because a damp property is still an at-risk property. Lingering moisture leads to rotting, warping, and mold contamination. The faster our workers dry your property, the lower your risk of long-term damage and expenses.
Finally, the water damage restoration technicians conduct structural testing to make sure your property still stands strong. Then, they handle any repairs necessary. This could mean roof replacement, drywall repair, carpet removal, or any other service you might need. Our experts are prepared for any eventuality.
Our ultimate goal is to turn your flooded basement into an opportunity for a Fresh Start. Call 911 Restoration of Tri-Cities and let our staff make your property as good as new.
Water Damage Inspection and Mold Inspection in Saginaw
Sometimes even the fastest response to a house flooding isn't enough to prevent damage. That's why our technicians conduct an extensive water damage inspection and mold inspection to keep you safe.
A mold inspection is especially important during Saginaw's humid summers, when moisture in the air is relentless. It may take a while to fully dry your property, and mold spores only need 24 hours to form a mold colony on a damp surface. Fortunately, the water cleanup crew at 911 Restoration is certified in mold inspection and mold decontamination. They know exactly where to look for new and hidden growth. They also use the safest and latest techniques for mold removal.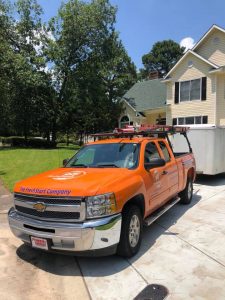 It's important to call a mold remediation professional as soon as you suspect you have an infestation. And it's always a good idea to have a mold inspection done after a major water event like a flooded basement. Without mold removal, a colony is guaranteed to destroy the structure of your property. The longer you wait on mold decontamination, the more costly your expenses become. 
Mold remediation is also important for your health. You may have heard that black mold can cause serious health conditions. But did you know that most species of mold pose some threat to your wellness? Just about every variety of mold is either toxigenic, pathogenic, or allergenic. Translation: living and working alongside mold is never safe. You need mold removal as soon as possible.
Fortunately, 911 Restoration is always here for you. Call today and breathe easy.
Servicing the cities of Alger, Au Gres, Auburn, Bay City, Bentley, Essexville, Freeland, Gladwin, Hemlock, Kawkawlin, Linwood, Midland, Munger, Omer, Pinconning, Reese, Rhodes, Saginaw, Saint Charles, Standish, Sterling, Turner, Twining, and surrounding areas.