Water Damage Restoration in Tri-Cities of Michigan
911 Restoration of Tri-Cities
When your property faces damage from water, fire, mold, or natural disasters, it can be a devastating experience. That's why 911 Restoration of Tri-Cities is committed to being your go-to solution for full-service property restoration across Saginaw, Midland, Bay City, and Alger. Available 24/7/365, our IICRC-certified technicians are always just a phone call away. Reach out to us at any time, day or night, 365 days a year, and we guarantee our expert team will arrive at your doorstep in 45 minutes or less. Give us a call at (989) 248-7593 for a free visual inspection.
From water damage and fire damage to sewage backup and mold remediation, our highly-trained staff are certified in all aspects of residential and commercial property restoration. With a focus on resolving the immediate issue and addressing the underlying cause, we aim to provide you with a complete "Fresh Start." Whether you're dealing with a flood, a fire, or mold growth, 911 Restoration of Tri-Cities is equipped to restore your property and peace of mind.
Full-Service Restoration Company in Tri-Cities
At 911 Restoration of Tri-Cities, we offer a Fresh Start with our comprehensive selection of property damage restoration services, including but not limited to:
Jon Charters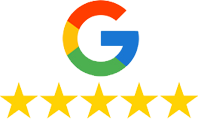 Absolutely the best restoration company in Mid Michigan! I had an emergency job to get done on a house I'm buying and after getting quotes from 2 other companies in the area, I decided on 911. I'm so glad I did! Not only were they the best price, but they did the job in a timely and professional manner! The quality is top notch and shingles matched perfectly! I would definitely recommend 911 Restoration for any job, big or small! Great Company!
Water Damage Restoration
Water damage emergencies can cause a lot of damage to properties in the Tri-cities. You may need fast help if you are dealing with a flooded basement, frozen pipes, ceiling leaks, or a pipe burst. Tri-Cities water damage Michigan crews can spring into action for you right now.
The water damage restoration and flood cleanup professionals at 911 Restoration of Tri-Cities can:
Remove Excess Water from Your Property
Dry and Dehumidify Your Home or Business
Repair Damage Caused by Excess Moisture
Handle Carpet Water Damage
Deal with Crawlspace Cleanup and Basement Flooding
Beginning water damage restoration promptly in Tri-Cities can reduce the total damage to your property. Contact us now to start flood cleanup, water extraction, and property renovation in Bay City. Call us at (989) 248-7593 and see how we can help.
Service area map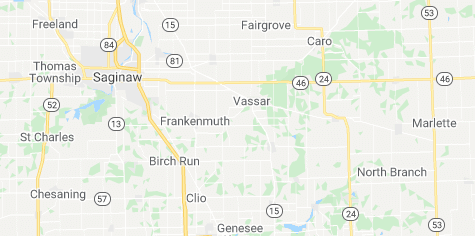 Understanding the Cause of Water Damage
Understanding the cause of water damage is a crucial first step for any water damage restoration company, including 911 Restoration of Tri-Cities. By identifying the root cause, whether it's a burst pipe, sewer backup, or natural disaster, our team can formulate a targeted restoration plan that not only eliminates the immediate problem but also prevents future incidents. This diagnostic approach ensures that we tackle not just the symptoms of water damage, such as visible flooding or mold, but the underlying issue that led to the damage in the first place.
A comprehensive understanding of the cause aids in a more efficient restoration process, saving time and reducing costs for property owners. It also allows for more accurate communication with insurance companies, aiding in smoother claims processes. At 911 Restoration of Tri-Cities, our goal is to offer a holistic service that addresses the cause, cleans up the mess, and provides preventive solutions, thereby granting you peace of mind in the face of what can be a very stressful situation.
What are the causes of water damage?
Understanding the root causes of water damage can help property owners take preventative measures. At 911 Restoration of Tri-Cities, we've encountered a wide range of situations that have led to water damage. Some common causes include:
Burst or Leaking Pipes
One of the most common causes of water damage in the Tri-Cities area is burst or leaking pipes. Often due to age, material fatigue, or sudden changes in temperature, these incidents can lead to substantial water damage if not addressed immediately. Burst pipes can flood your property in minutes, while smaller leaks may go unnoticed, causing long-term damage like mold growth and structural weakness.
Sewer Backup
Sewer backup is another significant source of water damage, and it poses additional health risks due to the potential for hazardous waste and pathogens. This issue can be caused by various factors, such as blockages from tree roots, solid waste, or issues in the municipal sewer lines. Quick intervention is crucial to minimize health risks and property damage.
Heavy Rainfall or Storms
The Tri-Cities region is no stranger to heavy rainfall and storms, which can lead to water accumulation and damage, especially in lower levels of buildings like basements and garages. Proper drainage is essential to prevent water pooling and subsequent damage to your property's foundation and interiors.
Flooding from Natural Disasters
Natural disasters such as hurricanes, heavy storms, and river overflows can result in widespread flooding, affecting entire communities. These events can be devastating, causing significant water damage that requires immediate attention. Preparation and quick action post-event are key to minimizing lasting impact.
Malfunctioning Appliances
Household appliances like washing machines and dishwashers are also common culprits of water damage. Hoses can break, or internal systems can fail, leading to leaks or even significant flooding. Regular maintenance checks can prevent some of these issues, but when they do occur, it's vital to address the damage as quickly as possible to mitigate further problems.
Great Communication is our Priority Throughout the Process
At 911 Restoration of Tri-Cities, we place great emphasis on clear, consistent communication throughout the entire water damage restoration process. We understand that facing property damage can be a stressful and confusing time for homeowners and business owners alike. That's why our team makes it a priority to keep you informed at every stage, from initial damage assessment to the final steps of restoration. Whether it's explaining the cause of water damage, discussing the steps needed for repair, or helping you understand your insurance coverage, we're here to answer all your questions and alleviate your concerns.
Our commitment to excellent communication extends to our 24/7 availability. We're always just a phone call away, ready to respond promptly to any emergency you may have. Our focus is on providing not just top-notch restoration services, but also an exceptional customer experience that makes the process as hassle-free as possible for you. With 911 Restoration of Tri-Cities, you're not just getting a service; you're gaining a trusted partner and turning a challenging situation into a "Fresh Start."
Local Restoration Services in Surrounding Areas of Tri-Cities
Serving Saginaw, Midland, Bay City, and Alger, 911 Restoration of Tri-Cities is your IICRC-certified local solution for all types of property damage restoration. Being a part of the community, we understand the unique challenges and specific needs of the area. Our local ownership ensures a personalized, quick response, while our affiliation with a national franchise gives us the expertise and resources to handle restoration tasks of any size or complexity. When disaster strikes, it's comforting to know that help from a trusted local service is just a phone call away at (989) 248-7593.
911 Restoration of Tri-Cities is located at 3364 S Reese Rd Frankenmuth, MI 48734, so give us a call 24 hours a day at (989) 248-7593.