How Home Inventory Checklist Can Help You Prepare for Disasters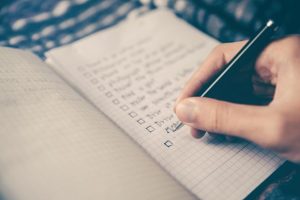 Following a fire, robbery, or other disasters in which you lose things from your house, it could be hard to recall the specifics of every item you have bought over the years.
In this case, keeping an up-to-date home inventory checklist of your belongings may assist you with any prospective insurance claims. Spending the time now to record your items might help you bounce back quicker after the loss.
This article will explain a home inventory checklist, what items and information you need to add in it, and how much it can help you prepare for disasters and the restoration process afterward.
What Is a Home Inventory Checklist?
A home inventory checklist is a list of all of the objects or personal possessions in your house. The checklist can be sorted by room, object classification, collections, or any other relevant category.
Your home inventory checklist should contain the following details of each item as possible:
A product description, including the manufacturer, model, and serial number, if relevant.
Where and when you boughtit
Evaluations or the price of a product when you bought it
Approximate cost of replacement if purchased today
If applicable, receipts or photographs as an attachment
The home inventory checklist should cover almost every item in your home because you will need it while filing for insurance claims after experience a disaster. It may appear difficult, but this will ease your problems and the entire process very much.
Film or snap pictures of every item you observe as you go through your house, and then start making a list by observing from there. Remember to open cabinets and drawers to record every item. There are free applications for home inventory available to assist you and give direction, and some will also export and save your completed list to other of your accounts and devices if you wish.
1.     Helps Homebuyers to Determine Their Insurance
There is no other perfect time than right now to create your home inventory checklist. Even a simple list is better and safer than having nothing and will get you started on your insurance claim. It is an essential item for first-time homebuyers or looking for their first condominium or apartment.
Making this checklist might take a big chunk of time, but it can help you calculate what type of and how much home insurance you will need to stay on the safe side.
2.     Helps With Disaster Insurance Claims
Making a home inventory checklist of every item you possess may appear to be a difficult process, but there are several methods to start making your checklist that will not make it feel like a burden.
All homeowners, renters, and condominium owners should keep some house inventory list, especially for liability reasons.
Insurance companies have specific restrictions on what product's loss will and will not be compensated. Having a certain product on your inventory checklist does not confirm that your disaster insurance claims will be accepted. Special restrictions apply to specific types of products. For things such as jewelry, you will need to acquire an insurance rider.
The major purpose of keeping a home stock checklist is so that you can verify your loss and obtain the maximum money from your insurance provider. Since all the insurance providers will need a list of items lost if you file a disaster insurance claim, if you leave something off your list or are unable to provide details, you will not be paid properly or might not get paid at all.
3.     Helps You Ready to Face the Disaster
When disaster strikes and you witness your beautiful house getting damaged, memories drowning, and you have to save yourself and your family, your brain's fight and flight mechanism will tell you just one thing to do: SAVE YOURSELF!
And that is exactly what you should do. Get yourself and your loved ones out of there and let a professional handle your disaster. During all this chaos, you get to know that everything you lost cannot be compensated. No one would want to double their trauma, and this checklist can solve that for you.
Claims will not wait for you to regain your senses and make a list of what you have lost, that too, without proof because there is so much happening at your house, with your family once, so it can be tough to recall every detail while making a claim. Creating a checklist beforehand means you are prepared for the process, and you'll have one less issue to worry about.
4.     Helps You Learn the Value of Your Possessions
Aside from maintaining a list of products to provide the insurance provider for reimbursement in your claim, understanding the worth of your possessions is crucial for determining if you have the proper insurance and how much insurance you will need on them.
Calculate the cost of a replacement instead of the actual price. This will also be a perfect time and opportunity to inquire with your insurance carrier about the foundation for claims settlement and if you are getting compensated for such items, so you are mentally prepared for the consequences.
Professionals at 911 Restoration of Tri-Cities will help you get out of the disastrous situation by providing complete home restoration services and help you with your disaster insurance claims and get paid for all the loss. Contact us now to know more about it.