A Step-By-Step Guide to Emergency Flood Response by 911 Restoration of Tri-Cities
The hours immediately following a flood are critical for ensuring the safety of your loved ones and minimizing property damage. Having a systematic emergency response can be life-saving and property-preserving. 911 Restoration of Tri-Cities is here to guide you through this overwhelming period.
Immediate Safety Measures
Evacuation
If a flood warning is issued or you notice rising water levels, it's crucial to evacuate promptly. Make sure everyone in the household is accounted for and follow established emergency evacuation routes.
Switching Off Utilities
To mitigate the risk of electrical fires or gas leaks, turn off utilities such as electricity, gas, and water at the main switches.
Assessing Initial Damage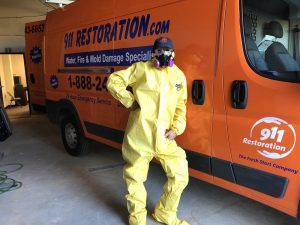 What to Look For
Once it's safe to return, assess your property for structural damage, including cracks in the walls, ceiling collapses, and damaged flooring.
Documenting Your Findings
Take photos or videos to document the damage, as these will be vital when filing an insurance claim later.
Contacting 911 Restoration
How to Reach Us
Contact us immediately for an emergency response. We're available 24/7 to assist you.
What to Expect During the Initial Call
When you call, our team will ask for essential details to understand the severity of the situation and deploy the appropriate resources.
Professional Emergency Response
Water Extraction
Our experts will remove standing water from your property using advanced water extraction methods.
Structural Assessments
A thorough structural assessment will be conducted to identify all areas that have been compromised and require repair or reinforcement.
After the Flood: The Recovery Process
Dehumidification
After removing the water, we'll employ industrial-grade dehumidifiers to eliminate moisture and reduce the risk of mold growth.
Mold Remediation
If mold has started to form, our experts will undertake professional mold remediation procedures to ensure a healthy living environment.
Repairs
Finally, any structural damage will be repaired, and your property will be restored to its pre-flood condition.
We Value Quality Restoration Services and Communication
In the stressful hours following a flood, a well-organized emergency response is vital. At 911 Restoration of Tri-Cities, our IICRC-certified team is committed to offering an immediate and professional response to mitigate the impact of flooding. We understand the importance of great communication during a stressful emergency and are here to guide you every step of the way.
If you want to learn more about our emergency flood response services or require immediate assistance, don't hesitate to contact us. Call us at (989) 248-7593. We're here to bring calm to the chaos that flooding can bring.